Our clients
Baltika Breweries
Baltika Breweries (part of Carlsberg Group) is the largest FMCG company in Russia, the leader of the Russian beer market. Baltika owns 8 breweries — in St. Petersburg, Yaroslavl, Tula, Voronezh, Rostov-on-Don, Samara, Khabarovsk, Novosibirsk. 98% of Russian outlets and hypermarkets have Baltika products in their product range. The beer is exported to over 75 countries around the world, including Western Europe, North America and the Near East region.

Website: http://eng.baltika.ru/
Kellogg
Kellogg Company is the world's leading manufacturer of breakfast cereals and one of the leading food manufacturers, including cookies, crackers, whole grain bars and bars with fillings, and fruit flavors, frozen waffles and vegetarian products. Kellogg Company Brands are produced in 18 countries and marketed in more than 180 countries. In 2008 the Kellogg Company has acquired Russia's largest manufacturer of breakfast cereals, crackers and cookies — «United Bakers» group company — received several modern manufacturing plants in different regions of Russia, as well as distribution network in Russia and CIS.
Website: http://www.kelloggscompany.ru/ (in Russian)
Carlsberg Ukraine
Carlsberg Ukraine company is a part of international Carlsberg Group. Carlsberg Ukraine has breweries in Zaporozhye, Kiev and Lvov and employs more than 1,650 people. The portfolio of Carlsberg Ukraine includes the following beer, alcoholic and soft drink brands: Lvivske, Baltika, Carlsberg, Tuborg, Kronenbourg 1664, Arsenal, Slavutich, Zhigulevskoye bottled in Zaporozhye, Khmilne, Kvass Taras, Somersby, Guinness, Kilkenny, Harp, Warsteiner and Grimbergen, König Ludwig, retro collection of sweet soft drinks and TM Rozmai Lіsovyi. Carlsberg Ukraine is one of the largest taxpayers and the largest Danish investor in the country. Carlsberg Ukraine is one of the Ukraine beer market leaders and the biggest player of the kvas market.

Website: http://en.carlsbergukraine.com/
Ochakovo
CJSC Moscow beer and alcohol-free plant "Ochakovo" is the biggest all-Russian company in the field of beer and alcohol-free brewing, the market leader in natural kvass and low-alcohol drinks with breweries in Moscow, Krasnodar, Tyumen and Penza. Ochakovo's products are available in 60 regions of Russia and exported to more than 30 foreign countries such as the USA, Canada, Japan, Germany, Greece, Israel, CIS countries and others.

Website: http://www.ochakovo.ru/en/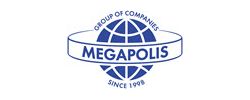 MEGAPOLIS Group
MEGAPOLIS Group of Companies is a privately held logistics and distribution business, focusing on FMCG including tobacco products, beer and soft drinks, grocery products, lighters, batteries, contraceptives, energy drinks and OTP (cigars, cigarillos, tobacco).
MEGAPOLIS currently has distribution contracts in Russia with famous tobacco manufacturers (Japan Tobacco International, Philip Morris International, Imperial Tobacco Group); with beer and soft drink producer Baltika (Carlsberg Group); with tea and coffee producers - Milagro Food и M.J.F. Teas (Dilmah); with energy drinks manufacturer Red Bull GmbH (Red Bull, Bullit).
MEGAPOLIS also works with other brands in Russia such as Neska (Cricket), Flamagas S.A. (Clipper) and Amatti lighters; Samsung, Energizer and Kodak batteries and Reckitt Benckiser products (Durex, Contex and etc.).
The company is also a licensed producer and distributor of Douwe Egbert's Master Blenders products on the territory of Russian Federation and CIS – brands of coffee Moccona, Piazzo D'Oro and tea Pickwick.
Website: http://www.gkm.ru/en/
UZCalrsberg
UZCalrsberg – the only international beer producer in Uzbekistan. UZCalrsberg is part of CBC Group companies, that is presented in more than 40 countries in the world. UZCalrsberg produces Tuborg and Baltika beer brands under license agreement with Carlsberg Group and Baltika Breweries. Together with licensed brands, UZCalrsberg portfolio includes local brands. UzCarlsberg – one of the leading players on Uzbekistan beer market.
Alivaria
Alivaria Brewery is one of the leading Belarus breweries. The majority of the company's shares belongs to Carlsberg Group, which is the 4th biggest brewing group in the world. Since 2014 Alivaria received the exclusive right to represent Carlsberg Group brands on the territory of Belarus. Today, the company produces more than 13 brands and is a one from the most profitable Belarusian companies, along with companies such highly profitable industries, such as telecommunications, banking, petrochemicals and energy. Brand «Alivaria» is the leading trade marks in Belarus beer industry.
Website: http://www.alivaria.by/en/
Carlsberg Kazakhstan
Carlsberg Kazakhstan brewing company is a part of the international Carlsberg Group. Carlsberg Kazakhstan is one of the fastest growing breweries in Kazakhstan. The Company used to be called DERBES (Дербес) Brewing company until December 2010 when it was renamed. Today the Carlsberg Kazakhstan portfolio includes more than 50 beer brands such as: Carlsberg, Kronenburg1664, Tuborg, Eve, Baltic, Cooler, Neva, Derbes, Irbis, Alma-Ata, and etc. The Company is also the exclusive distributor of the Mexican beer Corona Extra.
Website: http://www.carlsbergkazakhstan.com/en/